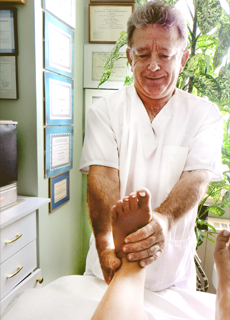 Treatments available to fit your needs.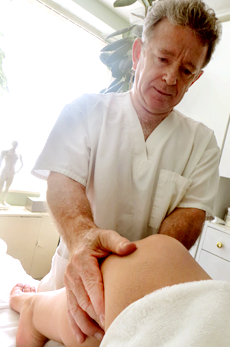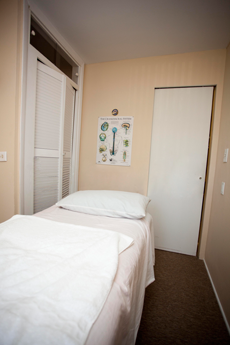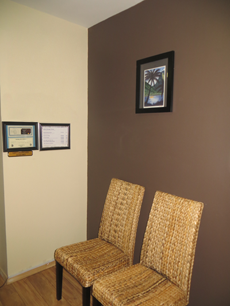 ORTHOPEDIC AND SPORTS INJURY MASSAGE
60 min $110
This technique involves the treatment of soft‐tissue lesions with affected disorders such as: arthritis, rheumatism, fibrositis, neck ache/back ache, lumbago, sprained back muscles, sacroiliac strain, sciatica, pulled muscle, frozen shoulder, tennis elbow, strained wrist, sprained knee or ankle, inflammation and sports injuries generally
Positive Results:
• Soften muscles, alleviate muscular pain
• Balance and strengthen trunk muscles for posture control
• Improve Lymph and blood circulation
• Recover faster from post surgery and Sport Injury
Treatment Session Includes:
• Consultation: complete medical history and assesment
• Massage: Advanced techniques: Deep tissue myofascial spreading or myofascial release
• Transverse friction (no relationship to conventional massage) on tendons
• Trigger points and pressure points
• Cross fiber technique apply for all paraspinol muscles
• Hot/Cryo‐therapies and whirlpool ‐ bandaging, proper exercising for a faster recovery
• Lymphatic drainage
• Diagrams are provided showing strengthening exercises and stretching techniques
¹NECK/UPPER‐LOWER BACK & LEGS
(Available ONLY as a follow‐up to a Orthopedic and Sports Injury Massage)
40 min $85
This session includes deep tissue treatment with various techniques of massage; Craniosacral, pressure points, specific stretching for all joints, modulation: hot/cold therapy or whirlpool.
DEEP TISSUE MYOFASCIAL SPREADING MASSAGE
60 min $100
30 min $55
This technique combines maneuvers for flexibility and freedom of movement to superficial tissues. Massage can assist in the alleviation of soft‐tissue injuries, cronic dysfunctional and stress‐induced syndromes. With proper care of the myofascial portion of the connective tissue system which is integral to achieving optimal health and function.
Positive Results:
• Increase endorphins (one of the body's natural pain killers)
• Increase blood circulation and the flow of Lymph
• Reduce Stress
• Length & flexibility of muscle regions is improved at consecutively deeper levels.
• Improve body muscle balance, posture and Alignment
• Parasympathetic system is stimulated
• Elevate mood & Improved focus
¹FULL BODY MASSAGE
55 min $90
Massage with various techniques (efflorage, petressage, tapotament vibration and myofascial release) not only feels wonderful, but results have been shown to:
• Relax tense muscles
• Reduce Stress
• Reduce Heart Rate
• Improve venous & Lymphatic circulation
• Strengthen the Immune System
• Improve Nerve Function
• Decrease Chronic pain
• Improve Skin tone
MANUAL LYMPHATIC DRAINAGE
65 min $120
30 min $60
This technique helps recirculate body fluids, stimulate functioning of the immune system and promote a state of relaxation and balance within the autonomic nervous system.
Positive Results:
• Method assures improvement in congested areas affected
• Patients will be able to control Lymph edema with good post treatment.
Treatment can be used for:
• Pre‐surgery: prepares the tissue for the intervention, drains tissue, clears the lymph passage before the post surgery edema
• Post‐surgery for any removal of any major lymph nodes such as: post‐mastectomy, post‐liposuction , post‐phlebitis , skin transplant, burns, oral surgery, face‐lifting
• Sports: improve conditions for muscles before or after a sporting event
• Sport traumas (any edemas, hematomas) sprain articulation, torn muscles, joint disorders
• Ligament and meniscal lesions
• Fractures (in or out of cast)
• Scars/Fibrosis
Recommended treatment for best results is 5 consecutive sessions the first week, followed by three sessions per week and home maintenance which is provided with bandaging (low‐stretch elastic sleeves or stockings), proper exercise, hygiene (meticulous skin care) and dieting.
SPORTS MASSAGE
40 min $75
Sports Massage is a special technique used before or after an athletic event. Various maneuvers are used along with Myofascial spreading and pressure points in order to reduce muscle spasms and drain away toxins that will invigorate the muscle. Massage also includes specific stretching for different groups of muscles that help promote flexibility and prevent injuries.